Simplify how you manage risk and regulatory compliance with a unified GRC platform fuelled by AI and all your data
IBM OpenPages with Watson is an AI-driven, highly scalable governance, risk and compliance (GRC) solution that runs on any cloud.
Centralize siloed risk management functions within a single environment designed to help you identify, manage, monitor and report on risk and regulatory compliance, especially in today's changing business landscape.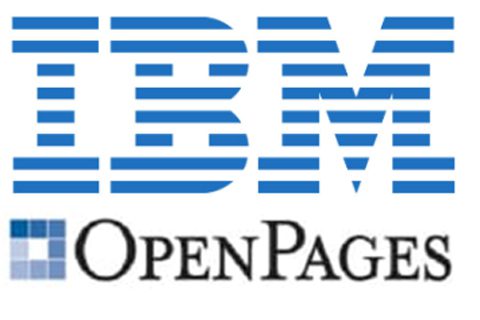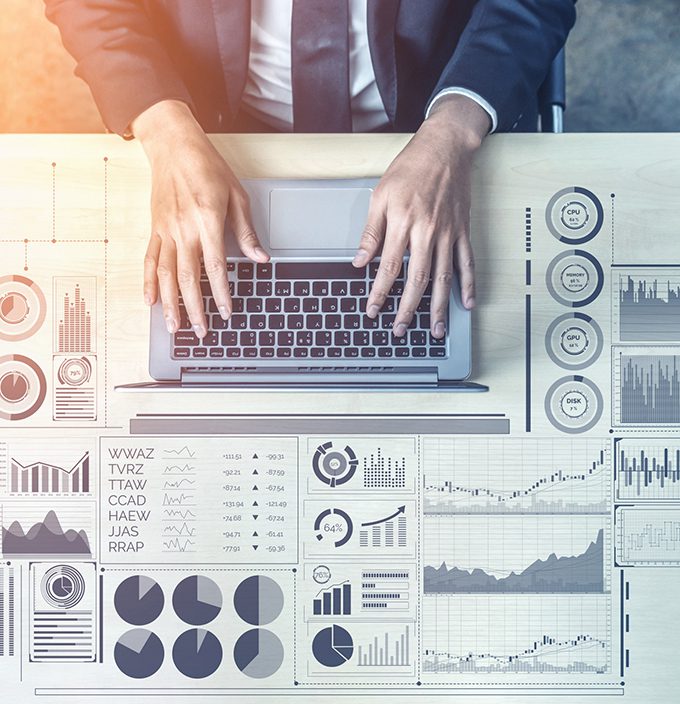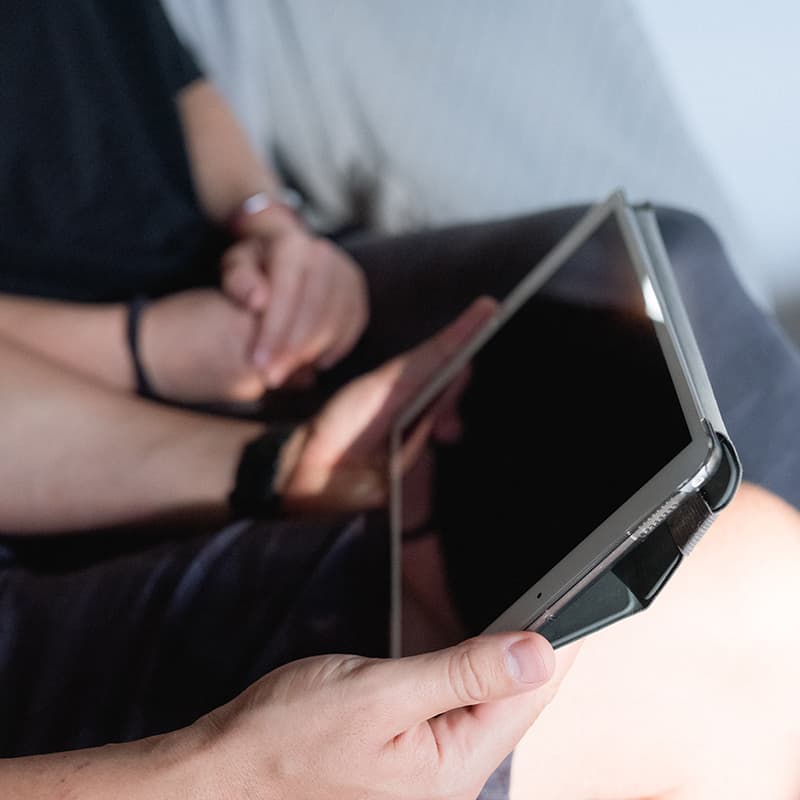 Deliver a holistic, integrated view of risk across your business
With IBM OpenPages you can deliver just-in-time information to your users, enabling them to make more risk-aware decisions in their day-to-day work. OpenPages is built to support agile development for rapid time-to-value using a common data model.
Develop key risk indicators
Create and monitor performance indicators for all key risks and controls. Track risk metrics and thresholds, with an automated notification when thresholds are breached.
Improve operational efficiency
Move your team from what's happened to what's coming with an extensible, integrated risk management solution.
Fully configurable and forward-looking enterprise solution with a common object model. Scales to tens of thousands of users.
GRC Workflow designer
Run out-of-the-box use cases on a scheduled basis with the embedded GRC Workflow feature. Drag and drop functionality enables administrators to modify or create new workflows through the user interface.
Common risk library
Enables unlimited levels of entities, processes, risks, and control hierarchies to match the unique structure of an organization. Eliminates redundancies through shared documents, processes, risks, and controls.
Business analytics and intelligence
Get insight into the state of risk across the organization with dynamic dashboards, charts, and dimensional reporting. Drill down through sub-reports for root cause analysis.
A scalable GRC platform that grows with you as your use case matures, leverage OpenPages comprehensive data integration toolset, and advanced analytics and AI capabilities. Drive down costs and manage risks with agility and flexibility.
Automate your GRC processes with ease
IBM OpenPages with Watson offers you the capability to deploy domain-targeted product modules to meet specific risk and compliance challenges. Choose the product modules you need within a single integrated environment.
IBM OpenPages Operational Risk Management
Automate the process of identifying, measuring, monitoring, analysing, and managing operational risks.
IBM OpenPages Regulatory Compliance Management
Drive efficient end-to-end regulatory compliance management.
IBM OpenPages Model Risk Governance
Demonstrate strong model governance, reporting and compliance.
IBM OpenPages IT Governance
Obtain a holistic view of IT risks and map them to business processes.
IBM OpenPages Internal Audit Management
Automate and manage internal audits and conduct broader risk and compliance.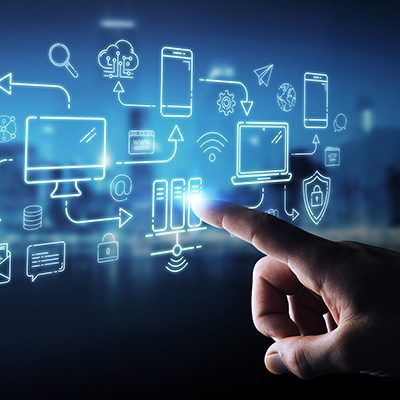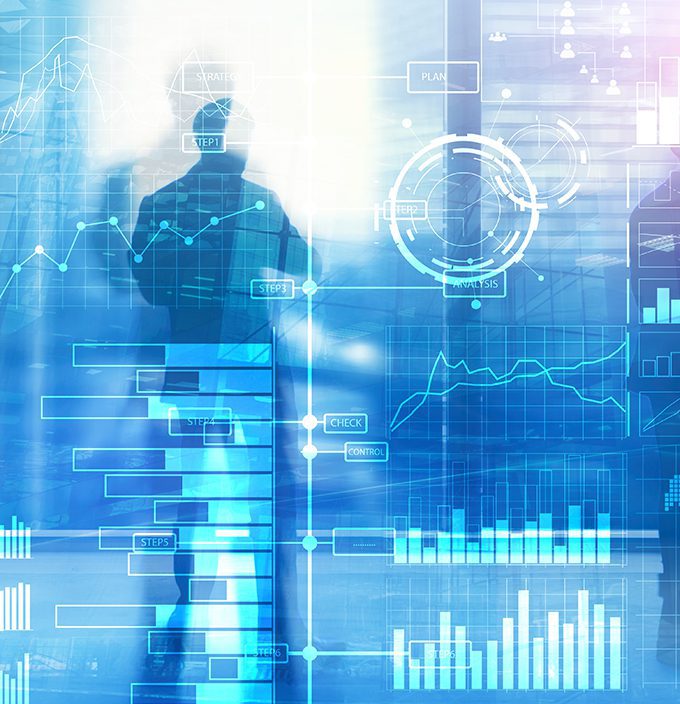 IBM OpenPages Business Continuity Management
Prepare your enterprise for business continuity and protect employees in the face of disruptive events.
IBM OpenPages Third Party Risk Management
Mitigate risks and improve business results with each of your vendors.
IBM OpenPages Policy Management
Keep your policies and procedures up to date with your internal and external obligations.
IBM OpenPages Financial Controls Management
Reduce costs and complexity of complying with Sarbanes-Oxley and similar financial reporting regulations.
IBM OpenPages Data Privacy Management
Break down silos between IT and compliance for complete data privacy and governance.
IBM OpenPages delivers 218% ROI to clients. The Forrester Total Economic Impact™ Study.
A recent IBM commissioned Forrester Consulting Total Economic Impact (TEI) study evaluated the financial impact of IBM OpenPages with Watson , IBM's AI-powered GRC solution. The TEI study revealed a striking level of cost savings, namely a three-year 218% ROI.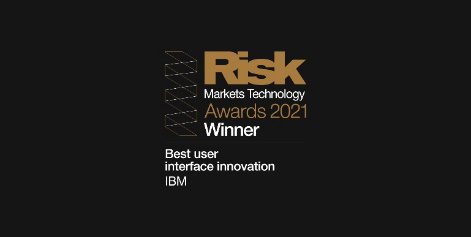 IBM OpenPages with Watson wins "Best UI Innovation" at the Risk Market Technology Awards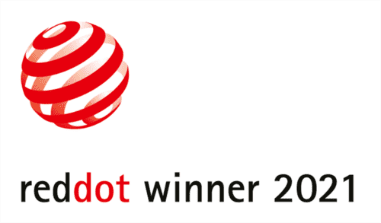 IBM OpenPages with Watson has won an Interface & User Experience Design award at the 2021 Red Dot Awards.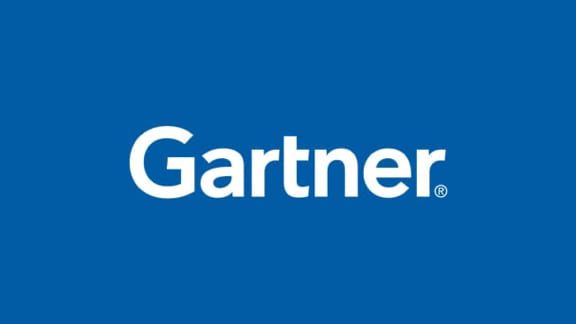 IBM is recognized as a Leader in the 2021 Gartner Magic Quadrant for IT Risk Management Report for the 6th time.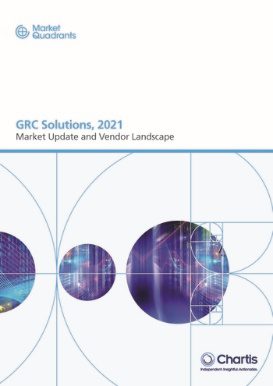 Chartis, GRC Solutions, 2021: Market Update and Vendor Landscape
IBM is recognized as a Category Leader in all segments of the GRC solutions landscape.
Highly Scalable
2,500+
Supports more than 2,500 concurrent front-office to back-office users, allowing for continuous risk monitoring and oversight.
Pays for itself
218%
By avoiding regulatory penalties and reducing risk management efforts, see how organizations achieved a 218% ROI, according to the Forrester TEI report. Reduce compliance costs and deliver business value from an integrated GRC platform. Automate your GRC processes, creating time to value.
Expertise with AI
Translate documents across 50+ languages, obtain 24/7 support with a GRC virtual assistant, promote accuracy and efficiency in incident reporting with AI relevant classifications.
Third-party integrations
Achieve data integration with comprehensive REST APIs that integrate GRC processes with third-party connectors.
Automate workflows
Automate GRC processes in minutes and enhance, time to value with configurable workflows. New options include drag and drop functionality and workflow variables.
Zero-training UI
Drive GRC adoption for all three lines of the business with a modern, task-focused UI to complete tasks.
Predictive insights
Provide insight into the state of risk across the organization with IBM Cognos Analytics for self-service data exploration and insights.
Deploy anywhere
Infuse IBM OpenPages anywhere, behind your firewall or on any cloud through IBM Cloud Pak for Data.
Dynamic dashboards
Dashboards support improved productivity and risk management. Administrators and users can customize views, visualizations, widgets, task tabs and landing page options based on responsibilities.
Embedded workflows
The workflow feature can run on a scheduled basis, on demand, or upon the creation of an object. Workflows are created and modified through the UI, which aids in new use case development.
Calculation engine
Build calculations that can automatically set values for different risk related activities. For example, calculate the inherent risk behind control effectiveness and map key risk indicators (KRIs).
Single data repository
Standardized libraries, comprehensive REST APIs, and a single data model ensure consistent view of risk and compliance to prevent human error and data inconsistencies.
Task Focused UI
Task views enable zero-training for all lines within an organization. A task-focused user interface streamlines even complex processes and actions for users. Users can add favourites, heat-maps, sibling relationships and more, while user guidance quickly and dynamically builds key fields.
Client: General Motors
Headquartered in Detroit, GM is one of the world's leading manufacturers of automobiles. It designs, manufactures and markets a complete range of vehicles, from electric cars to heavy trucks, to meet the needs of drivers around the world. The company employs 180,000 people across five continents and builds vehicles under eight distinctive automotive brands: Chevrolet, Buick, GMC, Cadillac, Holden, Baojun, Wuling and Jiefang.
Problem / challenge /opportunity:
Putting safety first with integrated Audit, Risk and Control management
Challenge
As one of the world's largest automotive manufacturers, GM sees the safety of its customers, employees and vehicles as its number-one priority. To help the company assess risk across all its business functions, GM is unifying its Audit, Risk and Control activities with IBM® OpenPages® — providing holistic insight to help make smarter decisions.
General Motors (GM) relied on four separate systems to support its Audit, Risk and Control activities, which made it difficult to gain a real-time view of and understand relationships between risks, controls and issues across the company.
Solution
By unifying its Audit, Risk and Control landscape with the IBM OpenPages with Watson platform, GM is gaining deeper insight into strategic, audit, operational and financial risks and controls.
Results
Enables rapid analytics with a single source of truth for Audit, Risk and Control data
Increases consistency by standardizing process, risk, control and issue structures and hierarchies
Decreases costs for licensing and maintenance by consolidating four systems to one
"With IBM OpenPages providing a complete view of risk across the company, we are much better positioned to meet our strategic objectives." — Angela Hoon, Executive Director, Strategic Risk Management, General Motors
"By bringing all of our stakeholders together to think about how we could improve risk management across the board, OpenPages has helped us strengthen support and co-operation between departments." — Ina Cheatem, Manager, Professional Practices, Audit Services, General Motors
Client: Continental
Continental develops intelligent technologies for transporting people and their goods. As a reliable partner, the international automotive supplier, tire manufacturer, and industrial partner provides sustainable, safe, comfortable, individual, and affordable solutions. In 2016, the corporation generated sales of €40.5 billion with its five divisions, Chassis & Safety, Interior, Powertrain, Tires, and ContiTech. Continental currently employs more than 220,000 people in 56 countries.
Problem / challenge /opportunity:
Driving efficient, effective risk management across the global enterprise with IBM OpenPages GRC
Solution:
As one of the world's leading automotive suppliers, Continental knows that there are many bumps and hazards on the road to success. To help its business navigate them safely, the company introduced the IBM® OpenPages® GRC solution to better understand and manage a broad array of risks—relating to finance, compliance, product quality and more.
Challenge
To steer clear of business risk, Continental needed to gain insight into areas of exposure across its subsidiaries worldwide, and to come up with effective ways to mitigate the threats.
Solution
Equipped with IBM OpenPages GRC, Continental is performing efficient, broad-scale risk assessments across its worldwide operations, and take effective steps to reduce exposure.
Results
Drives effective and efficient risk management across the global business
75% fewer risks assessed at Corporate Level, as minor threats are addressed lower down
Consolidates six risk management processes and four systems into a single solution
"IBM OpenPages is helping us to measure, monitor and reduce risk across our global enterprise effectively and efficiently." — Sebastian Witte, Head of Projects and Risk Management, Corporate Controlling, Continental
Stay in touch with our latest news
Please give us your details to join our newsletter